Antalya Perge Antique City and Aspendos Theatre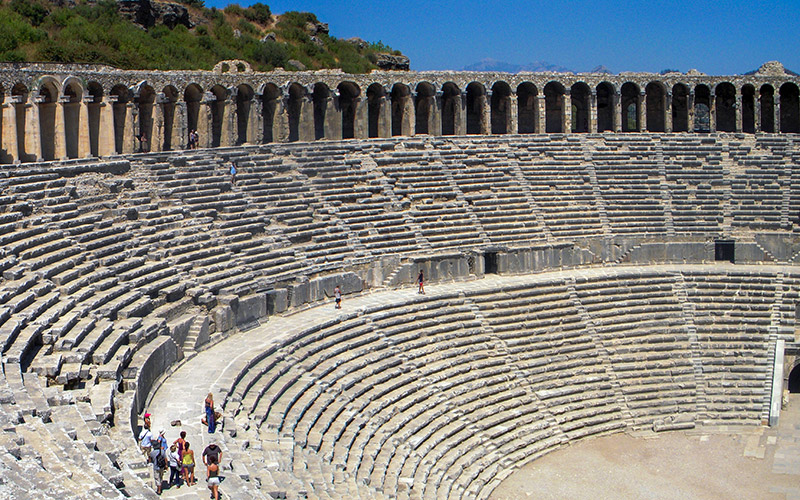 Perge Ancient City, situated within the boundaries of Aksu, a town 17 kilometres east of the Antalya city center. The city believed to be in existence during the Hittite Period and known as "Parha" became one of the most orderly cities of Anatolia during the Roman Period. The city became famous for its architecture and marble sculpting, and the statues unearthed during the excavations of the ancient city have rendered the Antalya Museum one of the most important collections of its type in the world. The 15.000 seat theatre is quite well preserved. The two storey elaborately decorated stage building across the cavea was built during the 2nd century AD. Another principal structure of the ancient city of Perge is the stadium, which is one of the best preserved antique stadia in Turkey. The stadium was built in the 2nd century BC. Spectators section has a capacity of about 12.000 seats.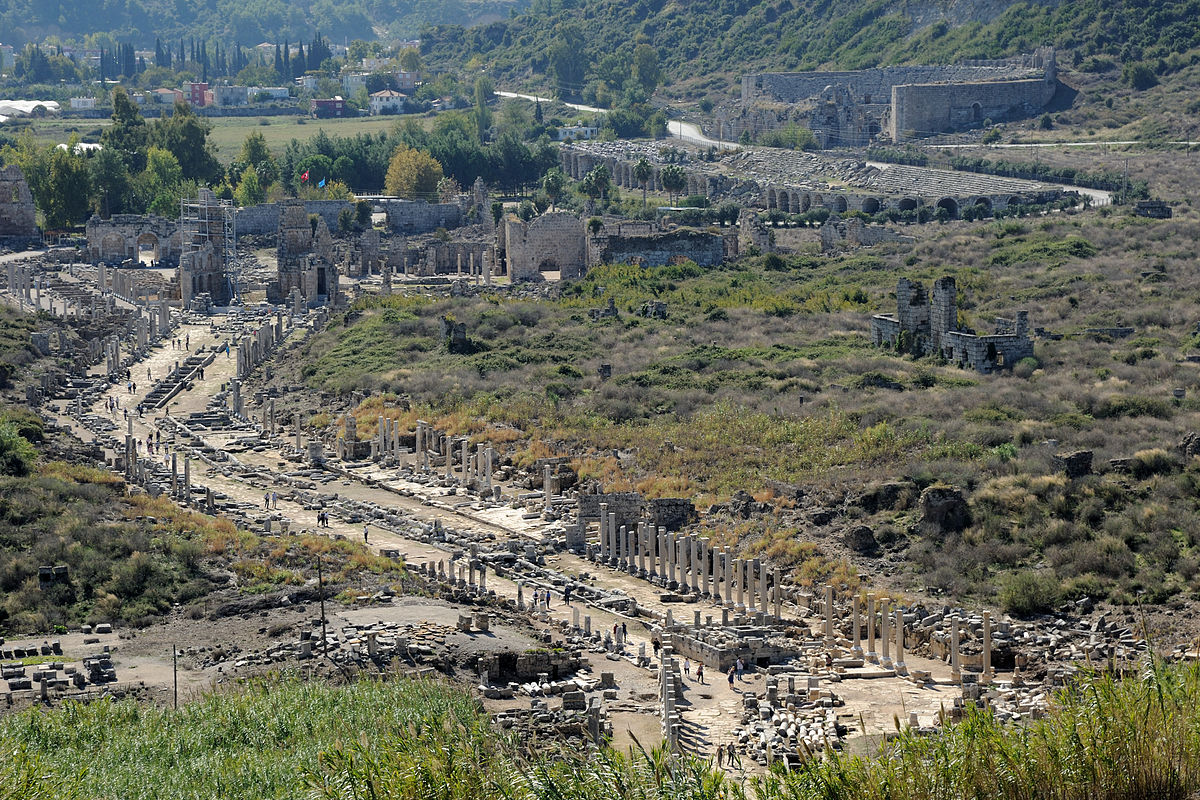 Aspendos, located about 48 km east of Antalya, within the boundaries of Serik County, Aspendos is renowned for its architectural structures such as aquedacts, temples and the stadium. It was also renowned during Antiquity for its manufacture of decorative items and furniture, as well as for horse breeding and trading.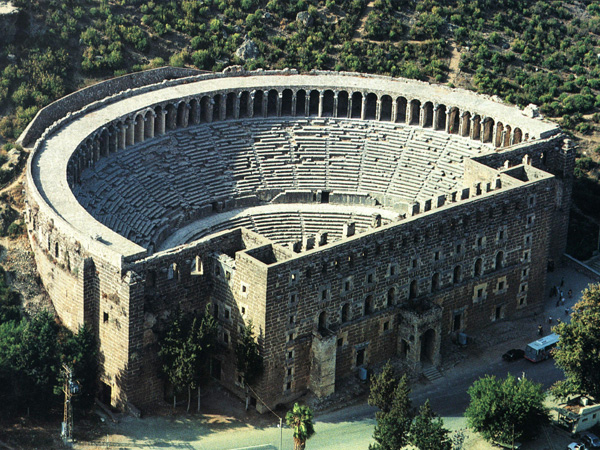 The Aspendos Theatre, praised by the famous travellers as one of the most magnificent and well-preserved buildings in the World, and it is the best surviving example of the theatres built by the Romans in Asia and Africa. It was built during the reign of Roman Emperor Marcus Aurelius by the architect Zeno, son of Theodoros. The scene building, stone paved orchestra, and the cavea with a seating capacity of approximately 15-20.000 spectators are the main components of the theatre. The building is one of the pinnacles of ancient architecture and it has an excellent plan and superb acoustics.