DOLMABAHCE PALACE & CABLE CAR & BOSPHORUS CRUISE – FULL DAY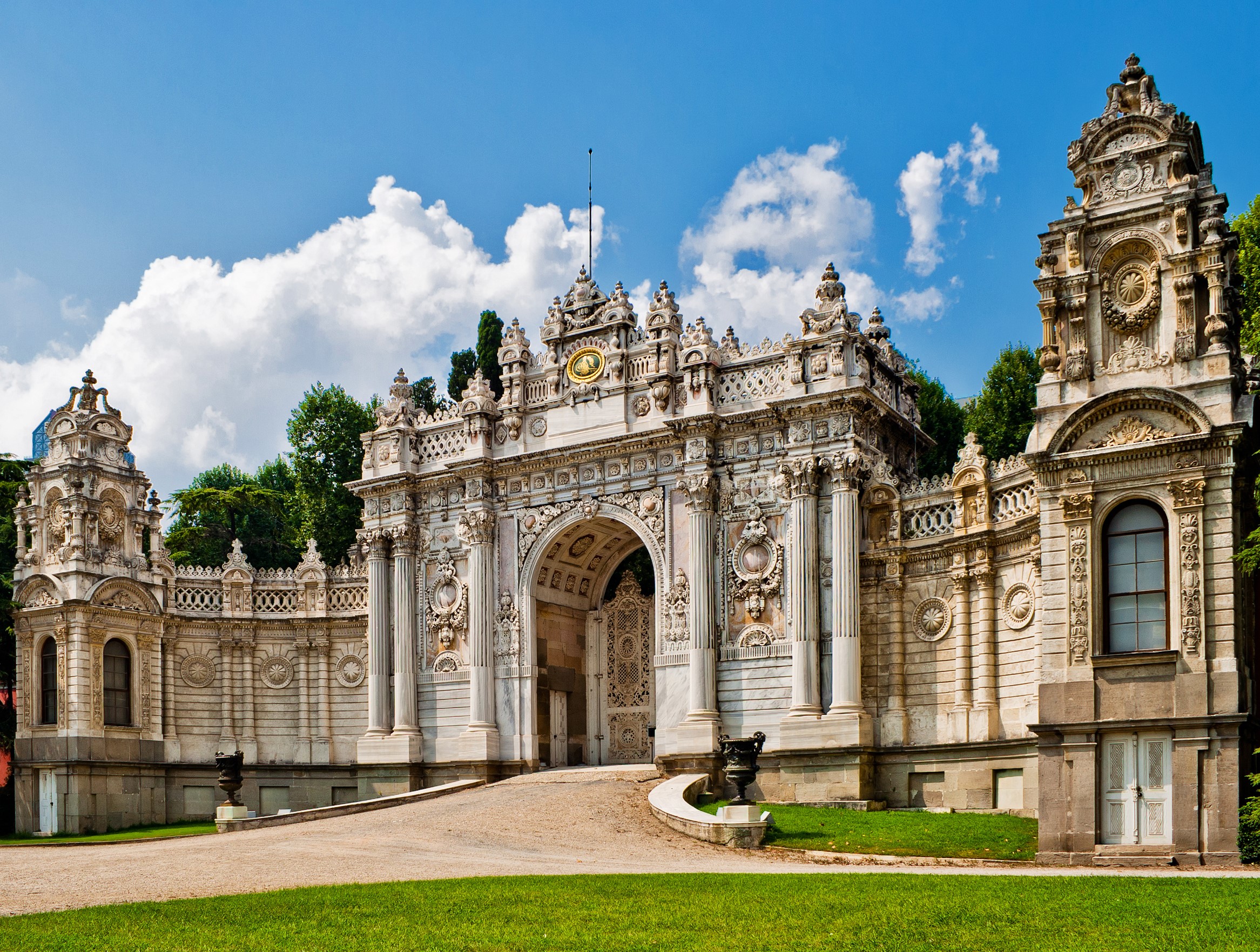 itinerary
day 1
Daily departure at 08.30 and returns at 17.00
Dolmabahce Palace(Harem section not included), which was finished in 1855 during the era of Sultan Abdulmecid. Built by two Ottoman architects, Karabet and Nikogos Balyan. The main structure of the palace is composed of three sections: the Selamlık, the Parade Hall and the Seraglio(Harem). The glorious external and internal views of the palace reflects the trends of the period.
Bezm-i Alem Valide Sultan Mosque, the construction was started by Bezm-i Alem Valide Sultan, mother of Sultan Abdulmecid and after her death, it was finished by Sultan Abdülmecid in 1855. The mosque has a square plan, with a dome and high dimensions in ampere style.
Shopping , Turkish Delight and spice store offers exclusive quality
Lunch
Boat trip on the Bosphorus, an amazing cruise between the two continents, Europe and Asia. The Bosphorus that connects Black Sea with Marmara Sea and seperates Asia and Europe, is the apple of the World with its unique natural beauty. The Asian and European shores of the Bosphorus are embellished with beautiful waterside residences.
The Rumeli Fortress(from the sea, no interior visit), was built in 1452 in order to prevent aid and reinforcement from the Black Sea during the siege of Istanbul. It was restored and turned into a museum in 1950's. Hisariçi(Inside the fortress) is often used as an open air theatre.
Pierre Loti Hill, after French writer Pierre Loti had discovered this place it became mentioned as Pierre Loti Cafe. Since so many years, it is most important stop for lovers, for people who want to meet themselves and escape from the city breathing a spiritual peace.
Cable car, ride from the top of the hill to the Golden Horn by cable car.
Golden Horn, approximately 8 km long, narrow horn shape divides the European shore into two. Since it is a natural port, Byzantine and Ottoman Navies and those interested in commercial shipping gathered there. At sunset the water's colour turns into gold and today the shores are surrounded by pleasant parks and walking paths.
City Walls, the old Istanbul peninsula is surrounded by the old walls like a triangle. The walls, with a lenght of around 22 km, date back to the 5th century during the Roman era.