Turkey israel 16 days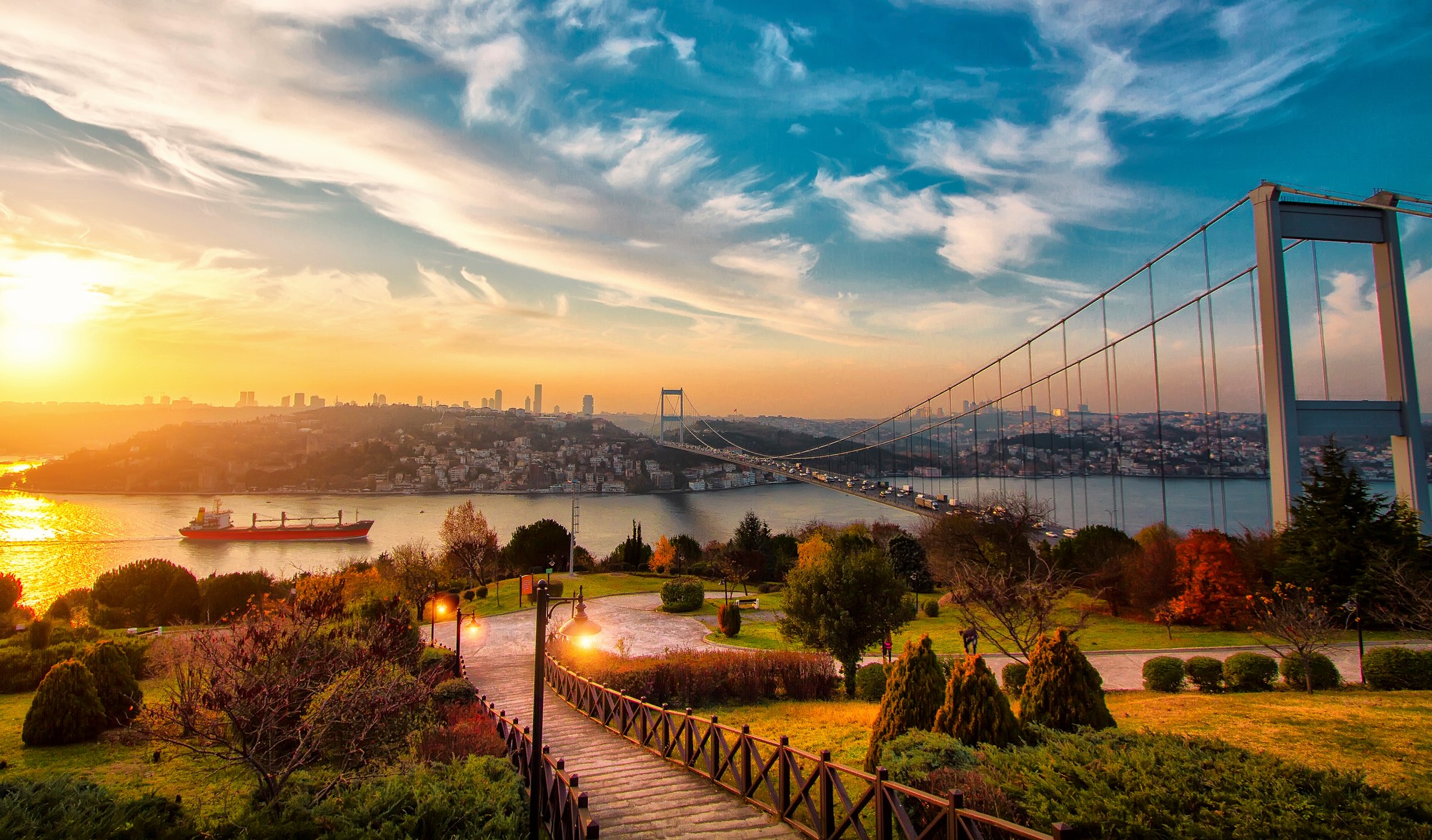 itinerary
day 1
Arrival to Istanbul:
Transfer from Istanbul Ataturk Airport to hotel on your international flight arrival.Overnight in
Istanbul
day 2
Istanbul Sightseeing Tour:
Today visit some of the most important sights of the historical Sultanahmet area.Your guide takes
you to the Blue Mosque,St Sophia,Hippodrome and Obelisk,Grand Bazaar and Topkapi Palace
(excluding optional extra entrance to Harem room).Overnight in Istanbul.
day 3
Cruise on Bosphorus / fly to Cappadocia:
View sights such as Dolmabahce Palace,Rumeli Fortress along with other monuments and luxury
villas that line the shores of the Bosphorus during a half day morning cruise.The guided cruise tour
also makes visits to the Spice Bazaar & Rustempasha Mosque.Than some free time for you to explore
on your own till transfer to airport for early evening flight to Cappadocia.Overnight in Cappadocia.
day 4
Cappadocia Tour with Goreme:
*Optional: Add a sunrise hot air balloon ride,affording amazing views over the valleys Full day for
exploring this land of fairy chimneys,churches & monasteries carved from the volcanic rock and
picturesque valleys.Guided tour visiting Devrent Valley and Monk's Valley (Pasabagi),Avanos
village,Goreme Open-Air Museum and Uchisar Natural rock castle.Overnight in Cappadocia.
day 5
Red Valley & Underground City:
On this day your guide will take you for a 4 km (medium grade) hike in Red Valley,exploring rock-cut
churches and colorful fairy chimneys along the way.Than on to visit Cavusin (old Greek village) and
Kaymakli Underground City.The day also includes panoramic views at Pigeon Valley with its famous
dove cotes & Ortahisar.After the full day tour you have some free time till transfer to the bus station
for departure on overnight intercity bus to Pamukkale
day 6
Travertens of Pamukkale:
Arrival early morning (if by overnight bus) to Pamukkale and meet for transfer to a small hotel where
a day room is provided for you to have a shower and breakfast.Than meet up with tour visiting the
natural formation of the travertens (cotton cliffs/cotton castle) in Pamukkale along with the ruins of
Hierapolis.End of the day with arrival to hotel in Kusadasi.Overnight in Kusadasi.
day 7
Ephesus & House of Virgin Mary:
One of the jewels in the crown of Turkey - the Ancient City of Ephesus is a must.Walk down marble
streets,view the magnificent Celsius Library and the Grand Theatre,etc.Also visits to the House of
Virgin Mary & remains of Artemis Temple are included.Overnight in Kusadasi.
day 8
Flight to TEL AVIV
Breakfast,check out and transfer to Izmir Airport for departure on domestic flight to Istanbul.Arrival
and connect with international flight to TEL AVIV. Arrive to TEL AVIV Ben Gurion International
Airport. Our guide and bus will meet you in arrival hall after passport control and collecting your
luggage. Transfer to Tel Aviv for dinner and overnight.
day 9

After breakfast visit Jaffa, one of the oldest port cities in the world. Here Jonah fleed to Tarnish.
Drive North via the coastal road to Ceasarea, built by Herod the Great. Visit the magnificent ruins
including an amphitheatre and Hippodrome.
At Mount Carmel, stop at Muhraqa, where Elijah challenged the prophets of Baal.
Then to Haifa to view the Bahai Temple and its beautiful gardens.
Last stop in Akko, to visit the Knights' Hall, part of underground Crusader city Dinner and overnight in
Galilee/Nazareth/Tiberias???
day 10
Start the day with visit to Nazareth and the Church of Annunciation and Mary's Well. (stop at
Nazareth Village?? Have meal?/) Drive through Cana and visit Magdala, home of Mary Magdalene.
Stop at Nof Ginosar to see the "Jesus Boat". Then boat ride on the Sea of Galilee.
Dinner and overnight in Galilee/Nazareth/Tiberias???
day 11

Visit the Churches around the Sea of Galilee like Mount of the Beatitudes (where Jesus gave Sermon
of the Mount), Capernaum (Center of his Ministries), St. Peter's Primacy and Tabgha (site of Jesus
feeding of the 5000). Visit Yardenit, baptismal site on the Jordan River.
Include Dan and/or Banias?
Dinner and overnight in Galilee/Nazareth/Tiberias???

day 12

Drive South via the Jordan Valley. Stop at Qasr Yehud, believed to be the original baptismal site. Then
to Qumran, where Dead Sea Scrolls were found.
"swim" in the Dead Sea.
Last visit Masada, where King Herod built a magnificent palace and see the bathhouse, storerooms,
ramp and ancient synagogue.
Dinner and overnight at Dead Sea Hotel.
day 13

After a relaxing morning, drive to Jerusalem and stop at the Mount of Olives for a breathtaking view
of the Old City Jerusalem. Visit Garden of Gethsemane with the Church of All Nations and Olive
Garden. Also stop at Mount Zion with the Room of the Last Supper. Last visit Bethlehem, birthplace
of Jesus. See the Church of Nativity and Shepherd's Field.
Dinner and overnight in Jerusalem
day 14

Enter the Old City via Lion's Gate. Visit Pool of Bethesda, Ecce Homo and walk the Via Dolorosa and
lastly visit the Garden Tomb. If time allows, visit Israel Museum where the Dead Sea Scrolls and
Model at the time of the 2nd Temple are displayed.
Dinner and overnight in Jerusalem
day 15

Enter the Old City of Jerusalem. Visit the Western Wall, Temple Mount and Western Wall Tunnel.
Visit Broad Wall and walk through the Jewish Quarter.
Visit Davidson Center and walk through Hezekiah's Tunnel.
Dinner and overnight in Jerusalem
day 16

Departure transfer to Ben Gurion International airport.